Stu Campbell, George's oldest son, with wife Megan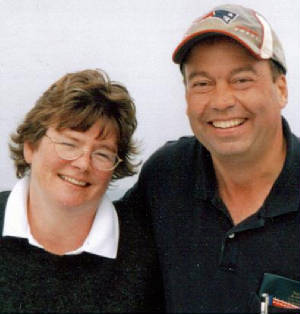 Robbie Campbell, George's other son, visits mother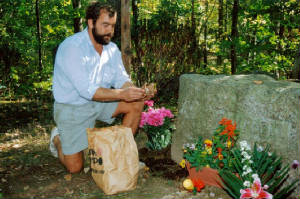 George, his wife Helen and Robbie now at rest in Stonington, CT.
| | |
| --- | --- |
| George V. N. Lothrop (1817-1897) | U.S Ambassador to Russia 1885-88 |

George Lothrop Campbell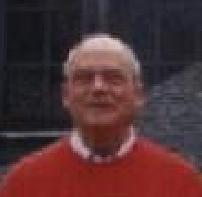 Uncle George was born on Sept. 27, 1922, in Ann Arbor, Mich. He graduated from St. George's School in 1940, Harvard University in 1944, and Columbia Teachers College in 1958. He served in the Navy during WWII and achieved the rank of lieutenant. George taught for many years at a number of private schools, including Grace Church School in New York City, The Pomfret School in Pomfret and Pine Point School in Stonington. He was very involved in the community and a member of a number of organizations including the Avalonia Land Conservancy Society, The Indian and Colonial Research Center, the Stonington Historical Society, the New London Maritime Society, Cercle Francais and Calvary Church, where he was a member and a former member of the vestry. George was also a member of the Phoenix S-K Club, the Harvard Club of New York for over 50 years, the Harvard Club of Boston, the Wadawanuck Club and the Mellow Fellows. He married Helen Hughes Campbell, the granddaughter of the former U.S. Supreme Court Chief Justice Charles Evans Hughes, on March 27, 1954. He was the historian at the 1995 reunion and it is not surprising to find his interest in the the Stonington Historical Society as well as the Mystic Seaport, a recreation of a New England fishing village created as a museum. He taught for many years in Connecticut private schools, including Pomfret School and Pine Point School. He was active in land conservation and historical organizations and was a member of the Harvard Club of New York for more than a half-century.
Uncle George and Aunt Helen (Hughes)(1927-1995) were contributors to the U.S Supreme Court historical society and donated a spelling book to the Supreme Court museum given to Helen by her grandfather Chief Justice Charles Evans Hughes. Uncle George is remembered by all as unfailingly good-natured with a jovial demeanor and big heart.
George may have been named after his maternal great grandfather, Ambassador George Van Ness Lothrop (see opposite.) Lothrop is remembered for having donated the land to what is today one of the nation's largest, the Michigan State Fair. For more about him, CLICK HERE.